Leek Building Society announces commitment to installing 100 life-saving defibrillators across Staffordshire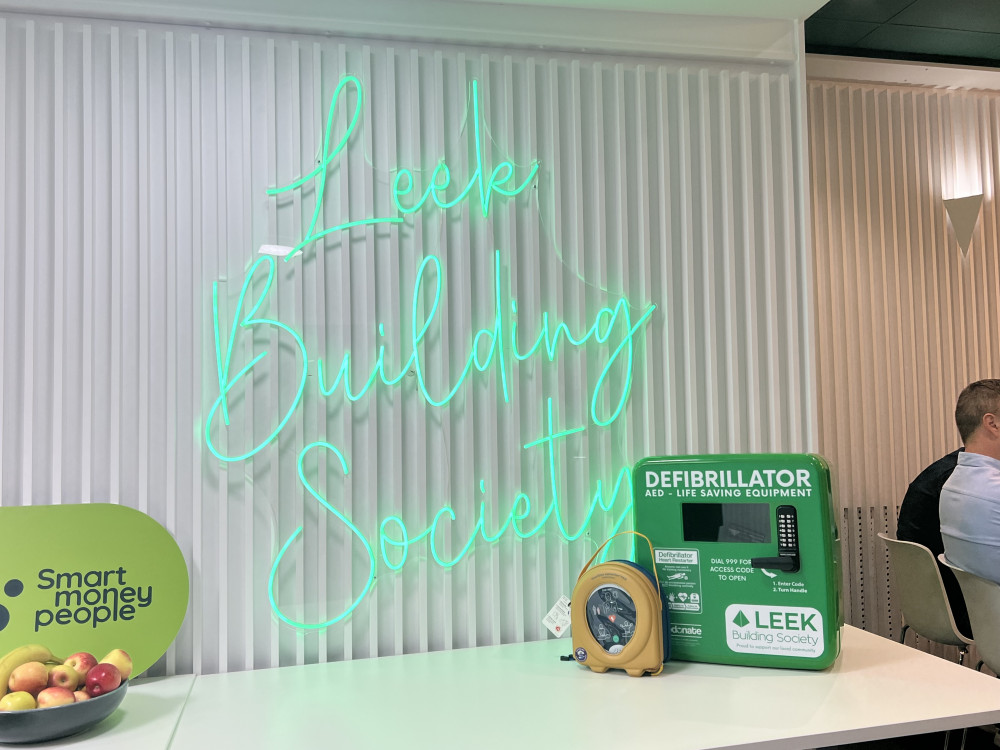 Leek Building Society, which has branches in Hanley, Newcastle and Uttoxeter, will fund the installation of 100 defibrillators across Staffordshire and its surrounding areas (Nub News).
Leek Building Society announced their commitment to funding the installation of 100 life-saving defibrillators across Staffordshire and its surrounding areas today (17 July).
The building society, which has branches in Hanley, Newcastle-under-Lyme and Uttoxeter, will work in partnership with AEDonate to install the brand-new equipment.
Leek Building Society staff along with representatives from various community organisations supported by the company gathered at their Leek headquarters this morning to hear about the plans.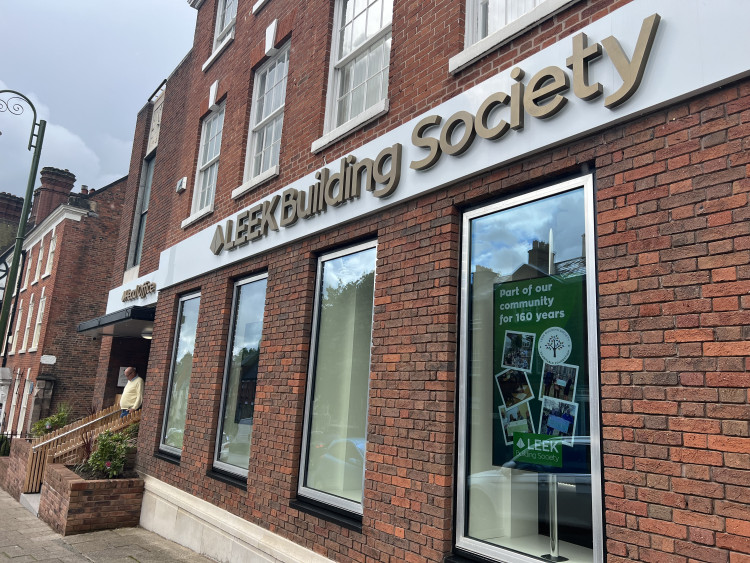 Representatives from the local community gathered at the headquarters in Leek this morning to hear about the exciting plans (Nub News).
Chief Executive of Leek Building Society, Andrew Healy, said: "A few years ago, we were inspired to fund a small number of defibrillators in our local towns.
"We've installed ten so far which is fantastic, but today we are announcing that we are going a lot further - we will be installing 100 defibrillators across Staffordshire, Cheshire, Shropshire and Derbyshire in the 11 towns where Leek Building Society is represented.
"This will be done through a partnership with AEDonate and together we will be saving lives."
Andrew also shared statistics from the British Heart Foundation which show that 7.6 million people are living with heart and circulatory conditions in the UK today (around 10% of the population) and cardiac arrest occurs on a daily basis.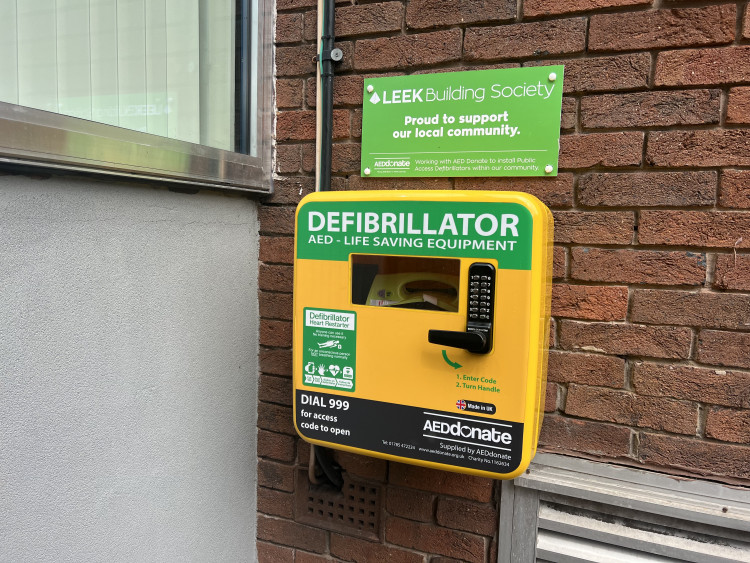 For example, one defibrillator has already been installed outside the Leek Building Society headquarters on St Edward Street in Leek (Nub News).
"Cardiac arrest does not discriminate", continued Andrew, "it could happen whether you're eight or 80 and a defibrillator, if used quick enough, can save someone's life."
Andrew went on to tell Stoke Nub News: "The intention is to roll the programme out over four years, so around 25 defibrillators a year will be installed.
"We first need to identify the locations where the defibrillators would best benefit the community and we will do this in conjunction with our local branches, communities and AEDonate."
AEDdonate, renowned for its expertise in providing defibrillators to organisations and communities, will assist in the installation and maintenance of the devices.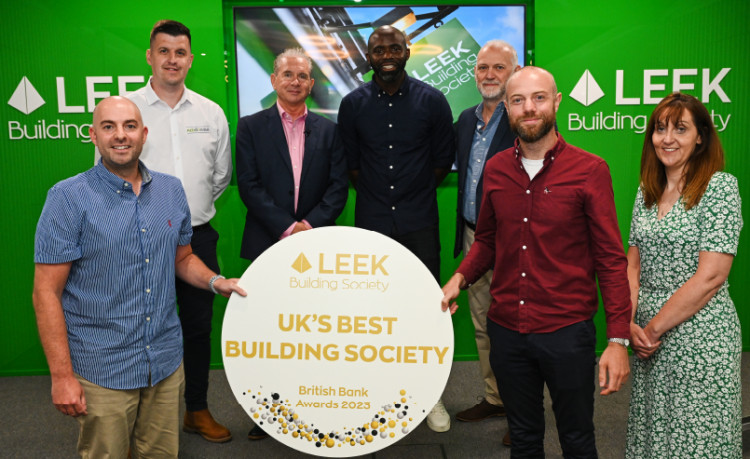 (L-R) Darren Ditchburn, Deputy CEO Leek BS, Jamie Richards, CEO of AEDdonate, Andrew Healy, CEO Leek BS, Fabrice Muamba, ex-premiership footballer, Andrew Davies, Chief Risk Officer, Rob Longmore, HR Director, and Helen Wainwright, Director of Lending (Leek Building Society).
Jamie Richards, CEO of AEDdonate, said: "We're pleased to collaborate with Leek Building Society, where together, we can make a significant impact in enhancing community safety and preparedness.
"By strategically placing defibrillators in areas where they are most needed, we aim to empower individuals to act swiftly in emergency situations and potentially save lives."
READ MORE: Rare Victorian carriageway bought back into service by Staffordshire volunteers after 90 years
Free from clickbait, pop-up ads and unwanted surveys, Stoke Nub News is a quality online newspaper for our city.
Subscribe to our FREE weekly newsletter email HERE - just click the 'SIGN UP' button.
Please consider following Stoke Nub News on Facebook or Twitter.