Leek to host new interactive drama to celebrate Jubilee
---
UNTIL Sunday 12th June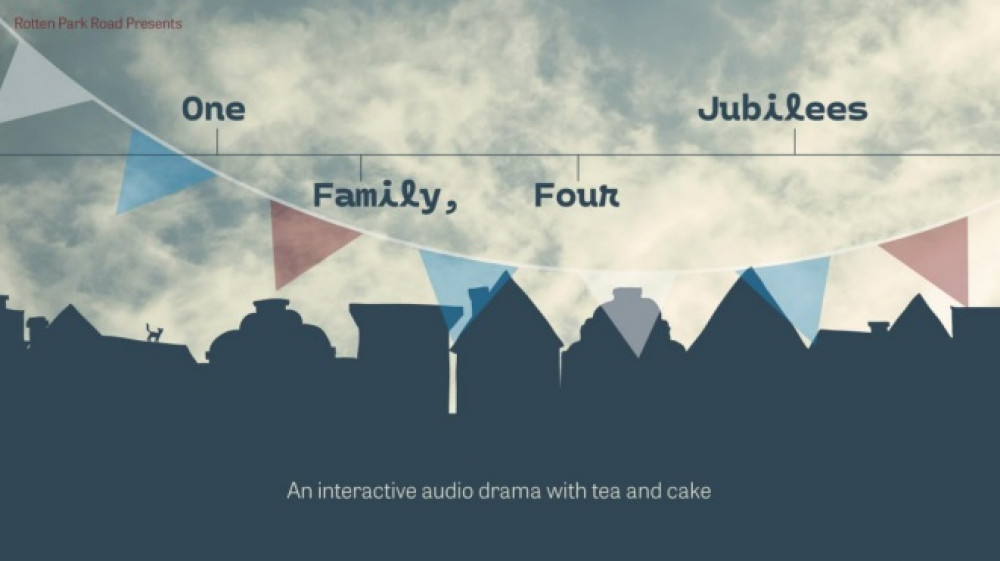 Local new writing production company Rotten Park Road, based in Leek, are producing an exciting new event, suitable for all ages, to celebrate The Queen's Platinum Jubilee.
The show, which is called One Family, Four Jubilees is being held on Sunday 12th June at 11:30am at Foxlowe Arts Centre.
The interactive event will involve a spread of cakes and beverages, a brand new audio drama inspired by memories and stories of the people of Leek, and a visual and audio celebration of Leek over the past 70 years.
Producer Lynne Payne said: "We're tickled pink to announce that we have been successful with the 2022 Jubilee Fund to develop and deliver our project "One Family, Four Jubilees" - an interactive audio drama, with tea and cake.
"We're currently delivering a series of creative writing workshops in Leek and have been really inspired by local stories and people's memories of growing up in the area and how their families used to celebrate the Queen's Jubilee events.
"We've gathered some brilliant stories! They've ranged from memories of their family being privileged enough to own a TV in 1953 (the year of the Queen's Coronation) and recalling how half the street came into their house for the Royal events and having to go without everything but the essentials for some time.
"There are also stories of gathering in the local church to celebrate, to one family actually making their own TV using tubes and goodness knows what else!
"Patrick McConnell is currently writing the audio drama, which will be fun and interactive. People will be able to listen to it whilst they enjoy tea (or other beverages) and cake, within the gorgeous environment of the Foxlowe Arts Centre. We're really looking forward to it, as it's something very different to the work we've done previously."
Each ticket costs £7.50 and includes a big piece of cake, and unlimited tea and/or coffee. All dietary requirements catered for - just let The Foxlowe know when you book your ticket.
Tickets can be bought online here or from The Drawing Room Cafe at Foxlowe Arts Centre.
Add your Leek event for FREE here!
Nub It