Leek Town sends up next opponents with health and beauty store comparison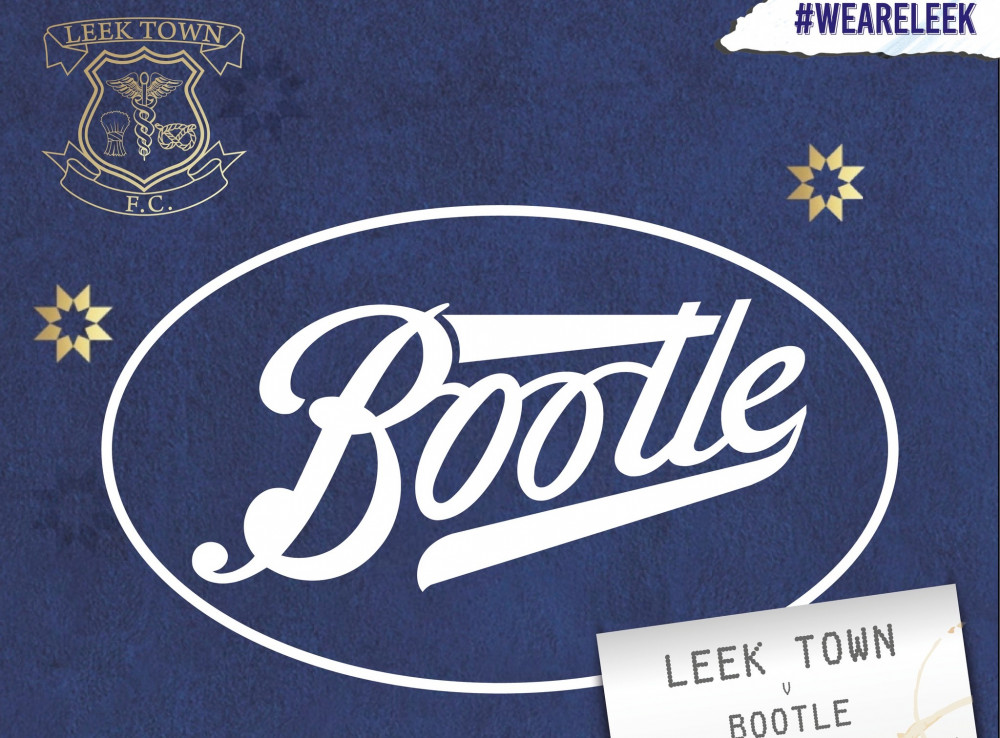 It is a 3pm kick-off at Harrison Park, on Macclesfield Rd. (Image - Leek Town)
Our town's football club have had some friendly banter ahead of this weekend's home fixture.
Leek Town FC have posted a parody logo of their next opposition to social media.
The Blues' Inclusion side will take on Merseyside-based club Bootle Inclusion in a cup match.
And to have a little joke at their opponents expense, their social media team have compared their place name to the high street store Boots.
Leek of course has a Boots shop, located on 13 Derby Street. And for the record, Bootle also has one Boots store.
Bootle FC have yet to respond to the jibe, but have been contacted for comment.
The Inclusion side will also hope to be inspired by the main team's league form, who are currently pushing for promotion alongside local rivals Macclesfield FC.
Get your tickets here: http://ow.ly/FFK750M3jcv.