Leek taxpayers will pay extra 12 quid for Staffs Police this year
By Kerry Ashdown - Local Democracy Reporter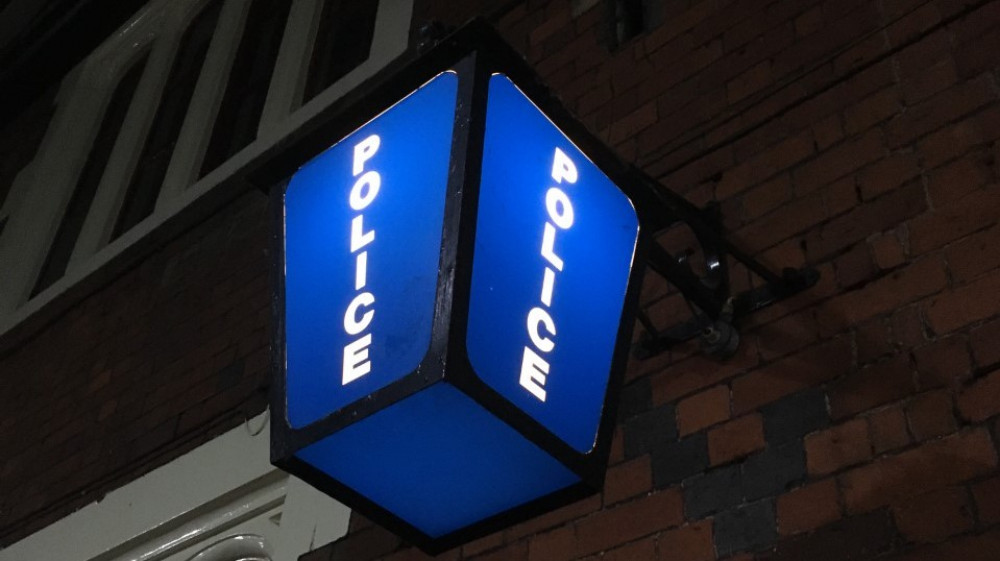 A police lantern in Stoke-on-Trent station. (Image - Alexander Greensmith / Biddulph Nub News)
Residents in Leek and Staffordshire are set to pay around a pound extra a month for policing from April – but planned investment in the force will include dozens more officers.
The proposed 4.83% rise in police precept, which forms part of householders' annual council tax bill, is below the current rate of inflation and the maximum level of increase allowed of £15 a year, councillors have been told.
The rise means residents in Band D households would pay an extra £12 a year for Staffordshire Police services, bringing the policing precept up to £260.57 for 2023/24. Staffordshire Police, Fire and Crime Commissioner Ben Adams presented the budget plans for 2023/24 at a meeting on Monday (February 6).
Members of the Staffordshire Police, Fire and Crime Panel heard about spending proposals for the force, as well as the funding challenges it is currently facing. Mr Adams said: "As we come out of the pandemic we are essentially fighting a proxy war and suffering from supply-led inflation costs.
"The good news is that Staffordshire Police continues to be an exceptionally well-managed service and financially it is one of the stronger. We made good provision last year for many of the cost increases that have materialised, although like everywhere else didn't quite get there in terms of pay inflations.
"I would remind you that police officers are not permitted to take industrial action, they have to abide by the national pay agreements. My own view is that the police officers are due a substantive pay rise, that they've had something reflecting inflation from two years ago and not what is affecting us all right now.
"This MTFS (Medium Term Financial Strategy) is based on settlements and forecasts we have of settlements from Government, which I don't think take full account of what is likely to be a necessary pay increase for officers and staff next year. I'm expecting Government to step forward into that space because whilst I think we can go to residents and talk about council tax increases, that has to be around additionality and maintaining service, not around pay increases the rest of the public sector are enjoying."
The proposed budget includes provision for an extra 60 police officers for Staffordshire and Stoke on Trent, the panel heard. Mr Adams said this was over and above the officers being recruited as part of a national increase.
"It means, with a fair wind, we will have 2,000 police officers on the books in Staffordshire by March next year", he added. "That is getting on for 400 more than we had in 2019 and it means I will meet my commitment to add 250 officers from being elected in May (2021).
"I'm delighted to be able to confirm that. Not least because when we talk to residents about paying a little more council tax, if it means extra officers, extra visible policing, extra local resources, they are mostly comfortable with that contribution.
"We're going to be investing in technology for tackling vehicle crime and identifying criminals using our roads more effectively. In recent panel meetings we've heard about increases in vehicle-related crime, but also the number of people crossing into Staffordshire and out of it using our road network, and we're going to be investing in the provision of more automatic numberplate recognition technology to help deal with that.
"We're also funding through our capital programme the essential firearms training centre – a considerable investment but one that is absolutely necessary to maintain our safety. And we're investing in new requirements for personal safety training; this is part of a national move to improve the capabilities and professionalism of the service.
"Staffordshire Police remain an excellent value for money service. We are a low-crime place but we're also a low-cost service.
"Per head of population, we're the fifth lowest in England and Wales in terms of the cost per head. That is not to distract from the fact that it's primarily due to good management, good cost control and very efficient services, as well as maintaining one of the highest levels of visible policing numbers in the service."
In a recent public consultation 58.5% of 1,948 respondents supported an increase in the police and crime precept, a report presented to Monday's meeting said. Panel members accepted the proposals following a discussion.
Councillor Richard Cox, who chaired the meeting, said: "It is all on the delivery. I think what we are wanting to see is value for money and we also want to see actions that are quite clear and what our communities are stressing for in these difficult times."