KFC given go-ahead to come to Leek
By Richard Price - Local Democracy Reporter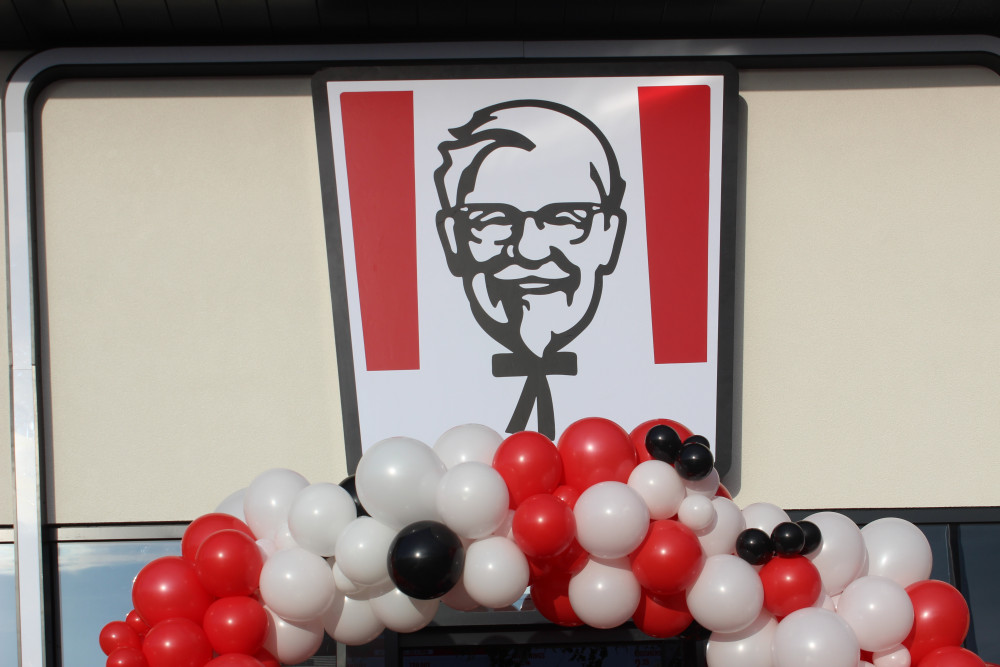 A KFC near to Leek opened in Macclesfield late last year, and now Leek will be getting their own. (Image - Alexander Greensmith / Nub News)
Plans for a new fast food restaurant and coffee shop on Broad Street in Leek have been approved by planners at Staffordshire Moorlands District Council.
The restaurant – which is expected to be announced as a KFC – will open alongside a new coffee shop or bakery and there will also be a 23-space car park for customers, including two accessible parking bays.
Documents submitted as part of a planning application for the site next to Toolstation state: "The restaurant will include several covers and provide quick, reasonably priced food throughout the day and evening, focussing on chicken products."
KFC have yet to officially announce they're opening in Leek, but when the company was approached by the LDRS last year they hinted that the town was very much on their radar.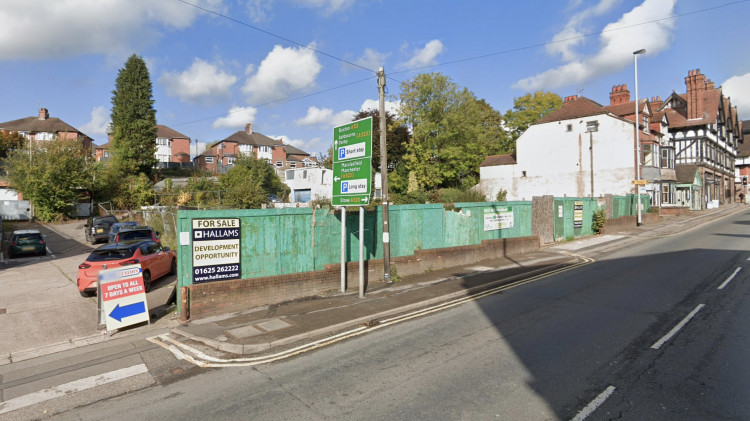 The site on Broad Street. (Image - Google)
A spokesperson for the company said at the time: "We can't say much, other than we love Leek, so watch this space!"
It comes as rumours continue to swirl about a new McDonalds in the town, as well as a possible Tim Hortons.
The plans haven't gone down well with locals, however, with many writing to the council to object to the proposals.
Louise Beeby said: "We have a multitude of food takeaway businesses within the town and do not need another one.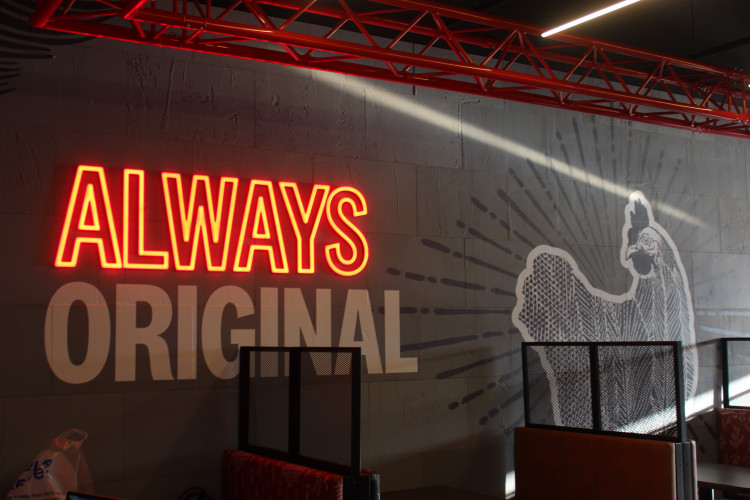 "I also believe that the location of this application will cause major traffic disruption within an area that is already busy."
Sally Richardson said: "My business is opposite this site which is near traffic lights and I look out every day at a long queue of traffic backing up sometimes all the way down to Morrisons.
"This will cause more traffic problems! It is already a nightmare getting through these traffic lights some days let's not make it worse with a KFC."
Speaking at the planning meeting where the application was approved, resident Victor Massera said: "I believe it will increase traffic on Broad Street.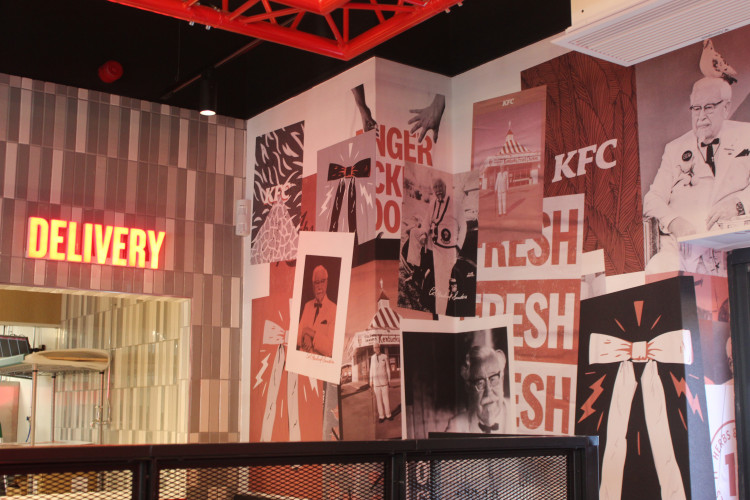 "The traffic flow in Leek is very fragile, we all know that if there's a problem or hindrance at Mill Street or Ball Haye there are tailbacks throughout Leek."
He added: "At peak time, if somebody's trying to turn right into the site it's going to snarl up traffic."
Mr Massera also had concerns about the number of delivery drivers coming to collect mobile orders, and the impact they would have on parking.
He said: "We already have a situation at Dominoes where all their drivers park on the pavement on both sides of the road."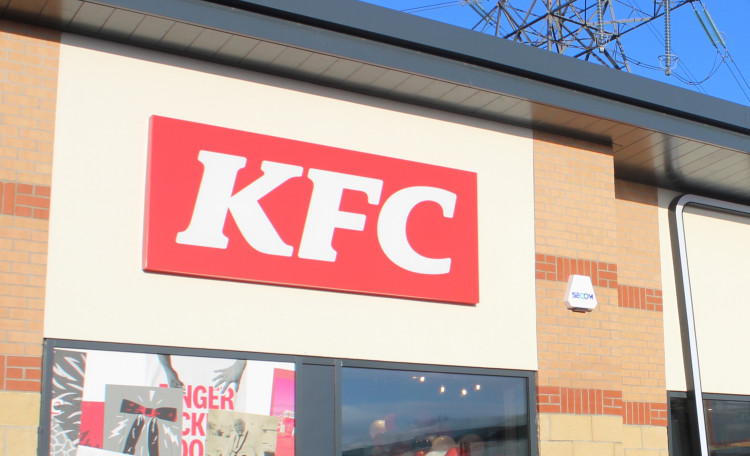 Nearby KFC fast food outlets to Leek are in Stoke and Macclesfield.
He added that staff who relied on public transport would struggle if they were put on a late shift due to the last bus being at around 8.15pm.
Defending the plans, the applicant's agent David Onions said: "These proposals would make an efficient and effective use of land, and prevent the site from remaining vacant indefinitely."
He said the Leek Town Masterplan identified the spot as an opportunity site, and the proposals would provide up to 35 new jobs.
He said there were no objections from highways officers, and that parking provision exceeded the council's minimum standards.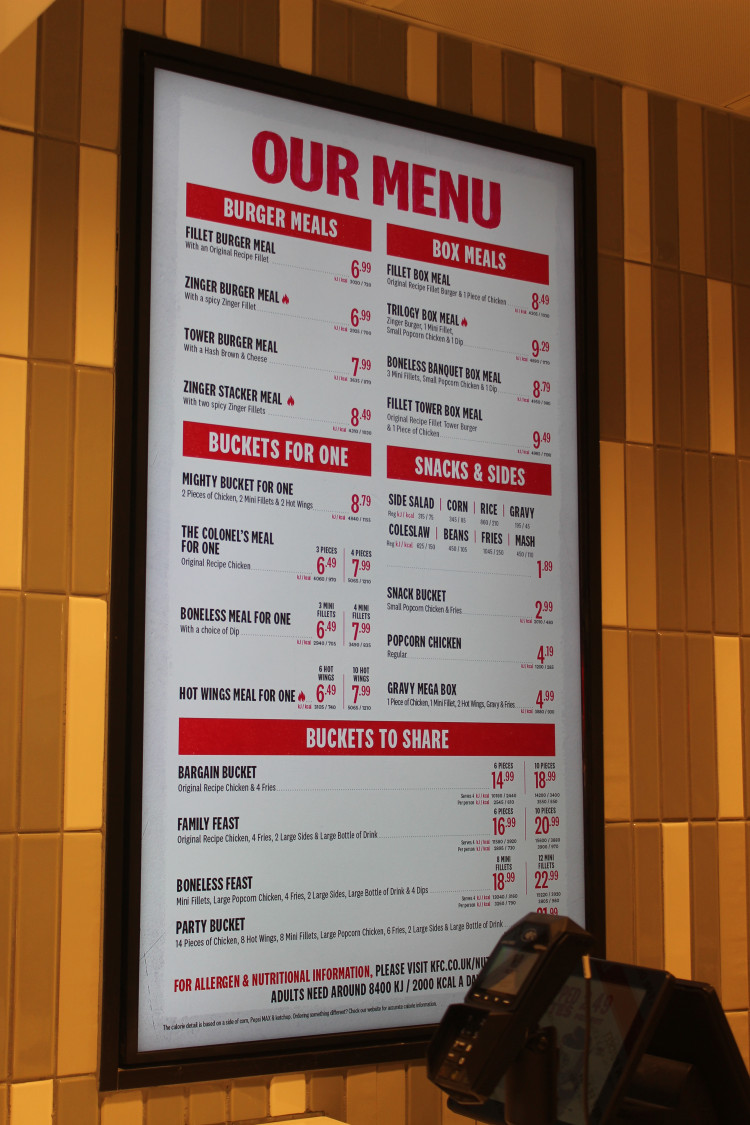 He said: "Restaurants of this type do not generate significant amounts of new traffic, they tend to pick up trade from people who are already taking trips into the local area."
Cllr Keith Hoptroff backed the proposals, saying the site had been neglected for a long time.
He said: "This ticks a lot of boxes for me, and the positives outweigh the negatives – although I fully understand residents' concerns.
"It's been a blight on the area for a long time."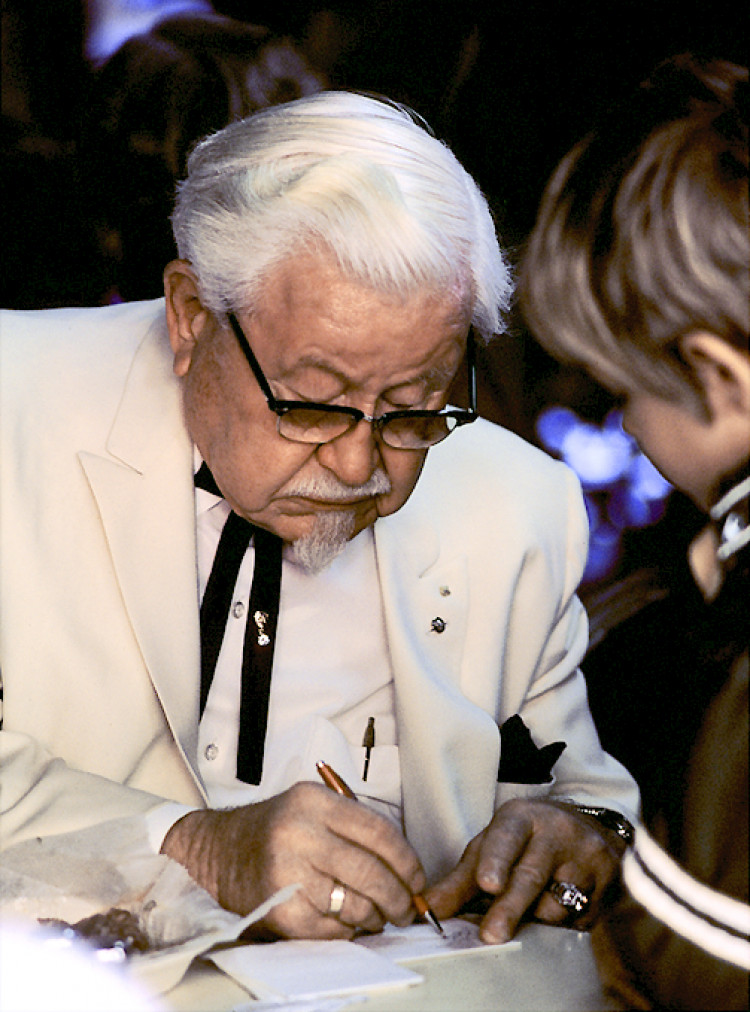 Colonel Harlan Sanders founded the restauraunt in 1952. The first UK restauraunt opened in Preston in 1965. The Colonel is still used as the mascot to this day. Here he is pictured in 1974. (Image - https://commons.wikimedia.org/wiki/File:Colonel_Harland_Sanders_in_character.jpg CC 3.0 Unchanged Edgy01/Dan Lindsay)
He added: "Residents are always crying out for choice, and moaning that the council is always against it.
"Now is the chance to have a national chain on the edge of the town centre that they can use without having to go elsewhere."
Cllr Andrew Hart said: "I think this is an opportunity to tidy up a derelict site close to the town centre and I think it will help Leek significantly, so I'm prepared to back it."
Cllr Ben Emery commented: "One good thing is it's not a drive-through, otherwise that would generate so much more traffic in a very busy space."
The application was approved unanimously at Thursday's planning meeting at Moorlands House.
It is presumed the opening will be later this year. KFC have been contacted for comment.
The new KFC comes just one month after a new KFC opened in Leek's nearby town of Macclesfield.