Leek man claims to have biggest conker collection in country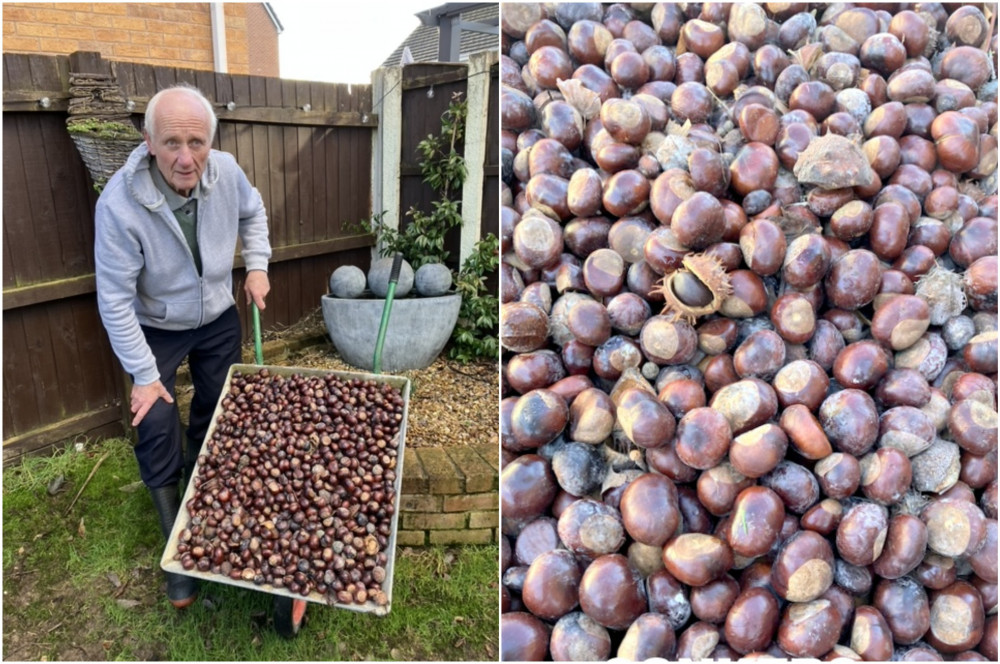 Amazingly, he hasn't even been collecting conkers for that long. Starting only a year-and-a-half ago. (Image - SWNS)
By Kate Pounds SWNS
Meet the Leek pensioner who is bonkers for conkers - and claims to have a collection of more than 10,000.
Brian Mountford, 76, also hoards seeds - of which he has amassed thousands more, he says.
The retired inventor says he loves all nature but is keen on conkers as they make him feel nostalgic.
Brian said: "They are a particular favourite of mine.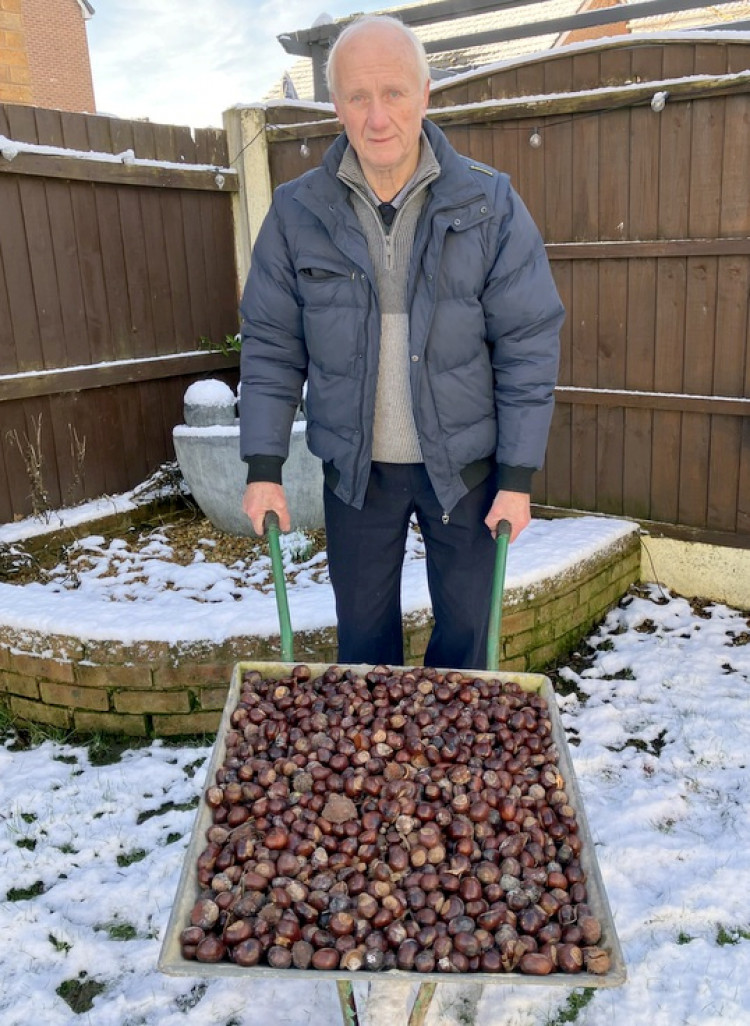 "Conkers take me right back to when I was a child and we used to play by swinging them on the end of bits of string."
Brian started collecting conkers in the autumn of 2021.
He went out near his home and scooped them into a plastic tub - sometimes for hours at a time.
He also collects seeds for acorns, sycamores and buddleias.
Brian claims he collected more conkers than other person in the UK.
And he is planning to send some of his seeds to Ukraine to help.
He said: "My plan is to send tons of seeds over to Ukraine to show them we stand by them.
"A tree is a sign of life - they can be planted in bombed-out cities.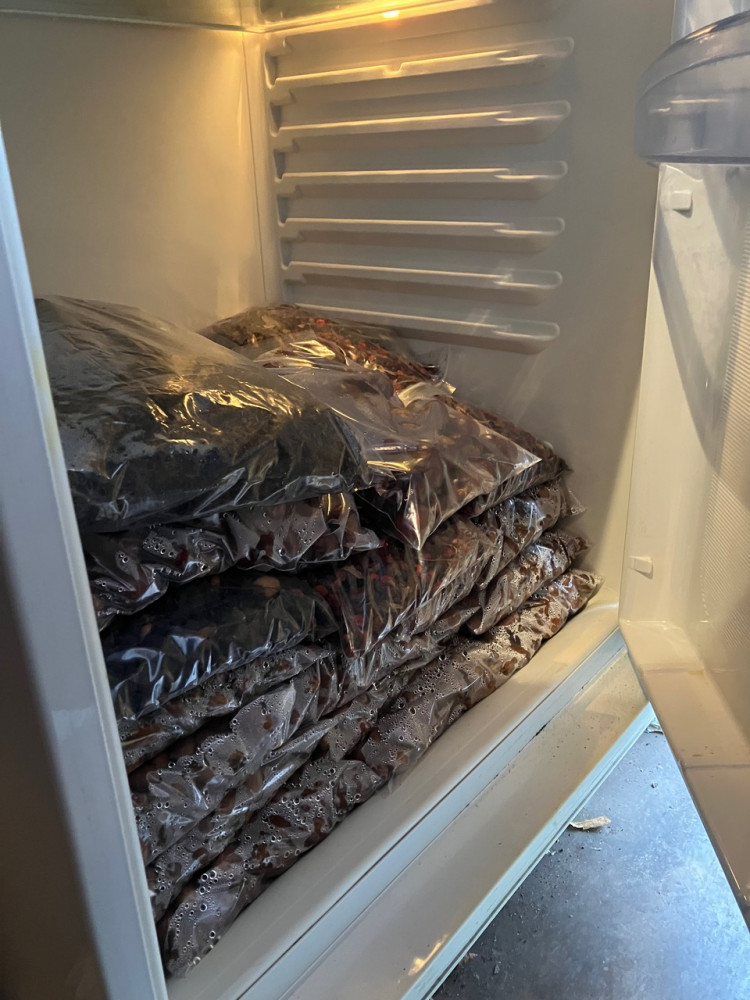 "I'd also like to educate children about trees, how important they are for our environment and how easily they can be grown.
"I just don't have the finances to be able to take my projects further to the next stages.
"I don't know what to do with them all now."
Brian, who suffers from arthritis, spreads all his collected seeds out on sheeting over his garden every sunny day to dry them.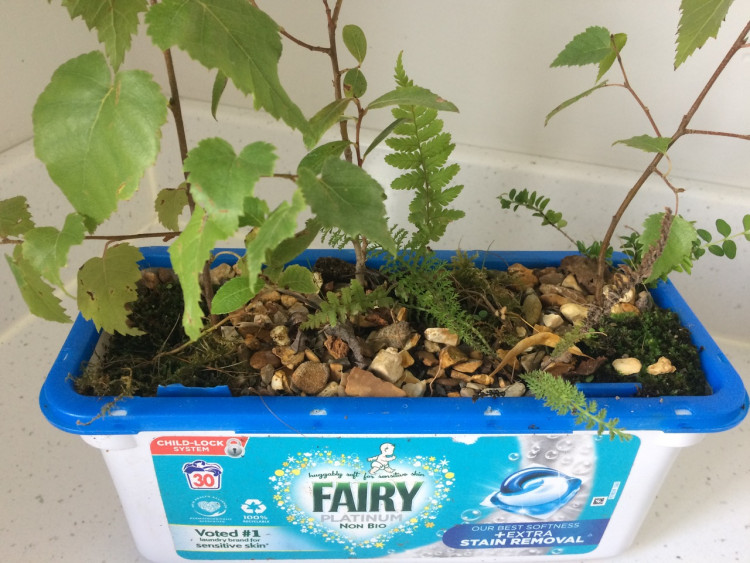 And he bought an extra fridge to keep them cool because they need to chill for a month before they can germinate.
He also stores them in his garage and a loft in the home he shares with his wife of 55 years Pauline, 75, an ex-secretary.
Brian then plants seeds in any container - including a Coleman's mustard tin, milk bottles, and yoghurt pots,
He even has a small forest planted in an old kitchen sink.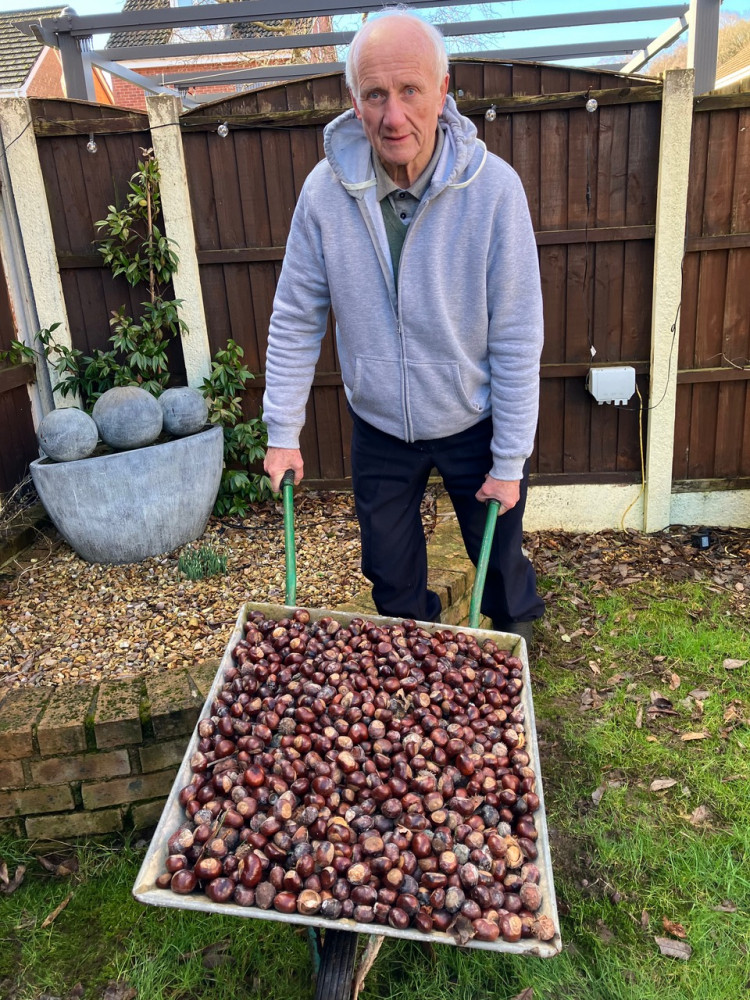 Brian, who has a daughter and two granddaughters, said he grew up as one of eleven kids in a slum, left school at 15, and started as a barrow boy.
He said: "I like to have a try at anything. My health isn't great but I like to keep busy and I'm very active in my mind.
"I'm just a normal old age pensioner."